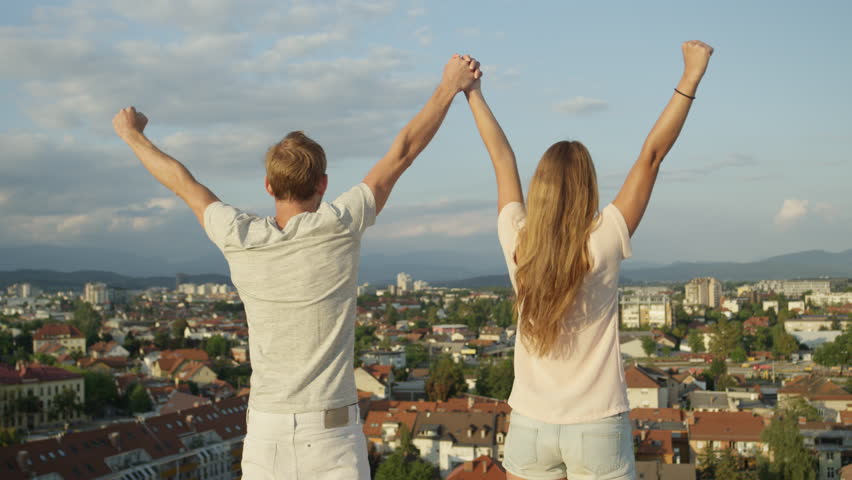 We've all heard the African proverb, "It takes a village to raise a child." I think that even as adults we never stop depending on that village. We all have a circle of people we need – probably more than we realize. It's never highlighted so clearly as during times of crisis. We discover whom we can lean on, and hopefully, we survive unscathed and more grateful.
In her new book "At Home In the World," Tsh Oxenreider tells the story of the year that she and her husband spent traveling around the globe, with their kids in tow and no set home. At one point they were staying in Africa. Their hosts were old friends who understood personally both the joys and the challenges of such an adventure. Over dinner, her friends asked the couple point blank how their marriage was holding up.
Brave Friendships
That really struck me! Just peruse Pinterest and you'll see how the words 'brave' and 'fearless' are being thrown around in our society. But what does it look like outside of cute t-shirts and home decor? It looks like people in the village cutting through the niceties and really putting themselves out there for us. It's humbling to be on the receiving end, but it ultimately saves us.  Being a true friend should prompt us to find a way to speak up more often – to be raw, real and vulnerable within our circle.
I remember a time when I felt I had to step up to the plate for a close friend. I was afraid my friend's fiancée was not a good fit. Due to my reservations and her relocation to be closer to him, we grew apart as they dated. Eventually, I declined to be in their wedding. It was a respectful but very painful discussion.  Silence would have been safer, but love meant being brave.
The circle of people whom she and I depended on grew and evolved; but our mutual love for one another helped us stay connected as best we could. Then, a few years later, came the phone call I had feared when we were younger. She couldn't trust him any longer and their marriage was breaking up. In a tailspin, she sputtered, "I never loved him."
Empowering Our Friends to Thrive
Now in my 30's, I had survived a few marriage scares myself. I knew clearly just how disorienting deep pain could be. But I also recognized it was my turn to provide the perspective and encouragement that had empowered my own marriage to thrive. What kind of village would it be if I used this as an "I told you so" moment? Once those vows were said between my friend and her husband, I believe my right to disagreement ended.
So, I listened to her talk until she was all empty of words. And then I stood up for their marriage. "Yes, yes you have loved him. Years of making his meals and caring for his children, encouraging him when he's down and nursing him when he is sick – those are choices you made over and over and over." That is what love amounts to, friends. We vow to put one foot in front of the other, together, forever. So long as both people are safe and sane, it's a valuable investment worth keeping.  Plus, that investment strengthens everyone in our village.
Courageous Commitment
My friend's marriage came back from the brink because they were courageous. They made the choice to hold on to each other and work it out as a team no matter how long it took. Together, they showed us all that being miserable and scared for a while won't kill you, that questioning your vows can actually become a new beginning. Underneath all the ashes were many, many years of beauty yet to be discovered. They are heroes in my village!
Marriage is probably the bravest thing we can ever do together. So this is the challenge Steve and I have adopted: to be honest with those in our inner circle when we are worried, to voice encouragement when we're inspired, and to reach out if we ourselves are struggling. As my husband, an entrepreneur, says, "There is no investment more risky and more rewarding than marriage." What better odds can we give ourselves than to be within a village of like-minded, wholehearted friends?