Four years ago, our family life was much different than it is today. We lived as though we had an obligation to stay Addicted to Busy, with Adrienne and Addison in tow. It gradually took its toll, until our family was in a lurch. So, we took stock and resolved to back out of over-commitment and anything that felt hectic. We made purposeful steps to define our vision and direction once again. Here is the 5 most brilliantly impacted areas of our lifestyle.
1. We Have The Space to Truly Discover Who Our Kids Are.
Formerly, we used to see our kids as just an extension of ourselves. Partly because they were so small (9 and 5), but also because our priorities were fuzzy. It's a joy and a gift to discover their strengths and help develop them into the individuals they were born to be. Children's lives and personalities grow broader and deeper every single year. As parents, we can't just jump into the middle and expect to have a quality connection or a heavy hand in their process of becoming.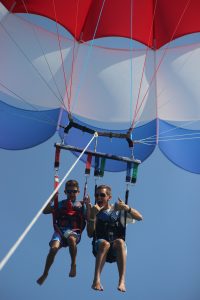 We now practice the art of being fully present. We work to notice and develop their giftings as a team. We put emphasis on listening to our kids' dreams and ideas, to make headway together where we can. Bonus: we invite them into the process of crafting a larger family dream with us.
Do we always know what we are doing? Not exactly. Defining our vision and living at a pace that allows for quick corrections is extremely helpful. I (Melissa) often feel like I am in a constant hands-on learning process, trying to alter major aspects of my own upbringing. However, there's great healing in becoming a wholehearted parent.
Continue reading