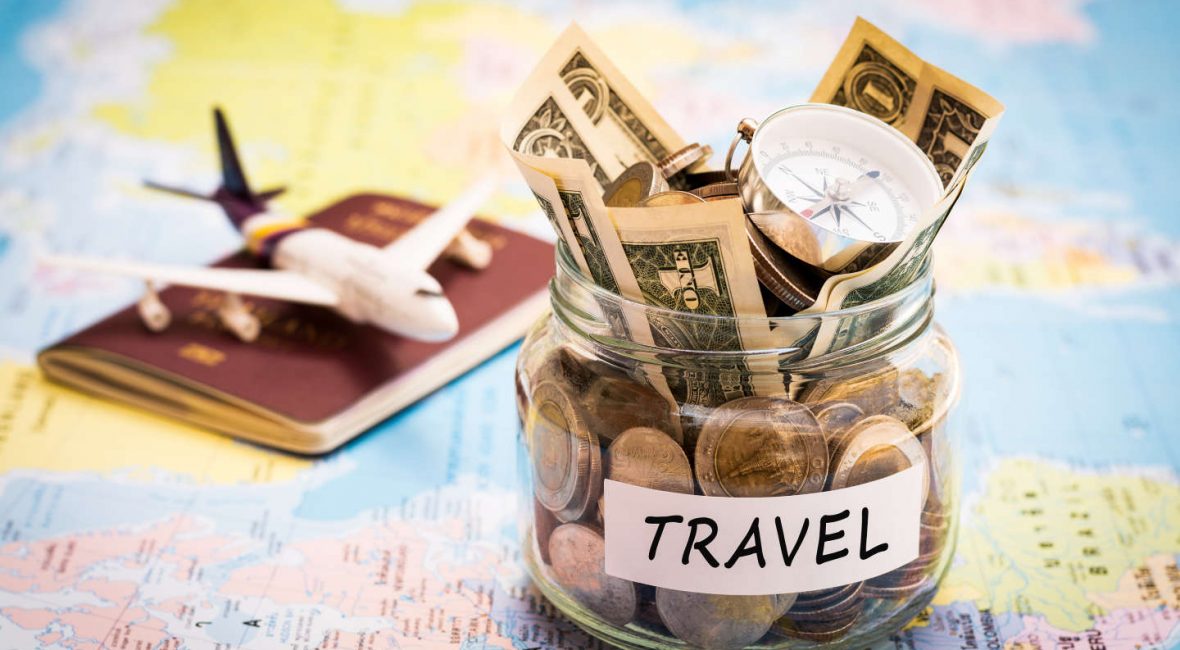 Our BMW glove box holds a very special red journal, inscribed with all our previous family travel dates. Just this past year alone, we counted up 14 road trips. Our list is inspired by Charles Lindbergh, who inked his own list right onto a drawer bottom inside his Airstream trailer. We spotted it in the Henry Ford Museum during our Michigan trip.
Traveling is one of our favorite pastimes together. My husband grew up traveling often with his family. I, on the other hand, was born with an adventurous urge that only grew stronger while couped up in Small Town America.
Why We're Fired up About Travel
According to Steve, travel, more than any other aspect of his childhood, solidified the relationships in his family. In fact, research shows that shared adventures deepen the connection we feel with others. We definitely want to replicate that enduring bond with our kids. This will not just happen on it's own. It's born out of our intentionality! Time, like money, can slip through your fingers without a solid plan of how to invest it. This is why we prioritize our family first and get fired up for adventure.
Together, we've been surfing and sailing on two oceans and hiking on a meteor crater in Arizona. We dodged a hurricane in Florida and a riot in Dallas. We rode ziplines in Arizona and horses in Texas. Next up: Spring break exploring Mayan ruins in Mexico and camping in the Chixulub Crater! (Totally stoked!!!)
Another goal for traveling wide and often is to expose Adrienne and Addison to the world of possibilities. We don't just say, "You can become anything you want"– we introduce them to people who did! They've met marine biologists in Hawaii and Florida, geologists in California, and astronauts on the Space Coast. Each year of travel, we see their imagination and interests explode. We believe we are handing them the power to dream big and go far.
The Nitty Gritty: Budget
One question we hear frequently is, "How do you afford it?" A solid plan is vital, because debt has a sneaky way of staking families close to home.
For starters, we set a lower valuation on material possessions than we do on experiences. We have one car, one TV, no expensive game console, a pool pass but not a pool. We choose not to shop on impulse; instead we usually bide our time deal hunting. We will happily borrow or buy certain things 2nd hand if they fit the bill.  Even our kids are thoughtful in their purchases.
"Shared experiences connect us more to other people than shared consumption. We consume experiences directly with other people. And after they're gone, they're part of the stories that we tell to one another."
Our lifestyle is unique in that we homeschool our kids and Steve works from home. While the average driver spends 101 minutes a day in the car, and a corresponding amount on gasoline and maintenance, our family is pocketing that expense. It makes driving to our destination both affordable and enjoyable. Plus, Steve loves his BMW 535i… a lot. (Seriously guys, sometimes it get more pampering than a beloved family pet.)
While Steve enjoys the driving, I enjoy cooking healthy, homemade food for my favorite vegetarians. Most of the time, meals are prepared from scratch. Nashville has some excellent restaurants so we do dine out on occasion; but generally we prefer to save that for trips. We always travel with a cooler (to cut cost and calories). When selecting our vacation lodging, we search for hotels with complimentary breakfast. For longer trips, we find an AirBnB or VRBO home with a kitchen. That way we are only dining out about once per day.
Ways We Make Money While on Vacation
Our house is listed on AirBnB, so it makes us money when it would otherwise be sitting empty. There was a small initial investment to make it ready. We learned a bit about the type of guests that work well for us (and the ones that don't). Overall, it has been a pretty good experience. Plus, since the guest pays an additional fee for it, the house receives a professional cleaning before we return. That is a great benefit!
The businesses we own are not location-dependent. We have made some extended vacations possible by being willing to work a few hours early in the morning or later in the evening.  Work is not so bad when you're on the beach with a pina colada.
Adventure is Out There!
Even between travel adventures, we find every little thing to explore right around our own home. And honestly, this is how it all began for us when our kids were small. You certainly don't have to start off traveling every month. We found ourselves exploring the city around us, and that inspired us to roam further. There's always free stuff to see, and new things to try right in your own backyard.
We are willing to make sacrifices in our lifestyle so that we can travel together frequently. It's a priority to us because it supports the family vision we defined. Whatever you've outlined as your family vision, we hope that you will join us in the joy of being wholehearted and intentional. May we all make the most of each year together and seek out exhilarating experiences that grow a connected family!