Are you sequestered with young humans who eat non stop? Does your local grocery store resemble a scene from Last Man on Earth? Here is the remedy I've been baking to stave off the end of the world munchies.
Brace yourself – there are grated fruit and veggies in it. Relax, it only takes a minute, and your humans will barely notice. Plus, we must ensure our apocalypse partners are in tip-top shape.
Grate one zucchini and one apple into the mixing bowl. You don't need a fancy attachment or even a KitchenAid mixer. I do have one because Steve loves to spoil me. He didn't use a coupon, though, and I still hold that against him.
Throw in an egg or two. Eggs are a binder, which means fewer crumbs, so your quarantine hut stays tidy. Don't want the people in hazmat suits to find a mess, if it comes to that.
Now, add 1/2 cup room temperature butter. Use vegetable oil if you're impatient. Kids are indiscriminate when it comes to snacking all day long, so it's all good. Add another 1/2 cup of your preferred variety of milk or applesauce. I've been known to use leftover yogurt or sour cream, depending on what needs to be used up. Call it protein and pat yourself on the back. Just get the recipe wetter, Betty Crocker.
Now for the dry ingredients. You're supposed to do these in a different bowl. I'll let you in on my lazy ways: I don't. I probably oughtta, but cutting corners is secretly so gratifying. Now, when Steve is cooking, he dirties every dish in the kitchen; well, except the Corning Ware because nobody can reach those. Between the two of us, he is the better chef. But if I'm feeding these people all day every day, and all restaurants are closed, this is how it's gonna be.
Moving on, add some baking soda and baking powder and baking soda. 1/2 teaspoon each. (You may only need one or the other. I don't know. Just use both. Better safe than sorry.) Add salt too, maybe 1 teaspoon, perhaps only half. It's not going to taste like a french fry, so just chill.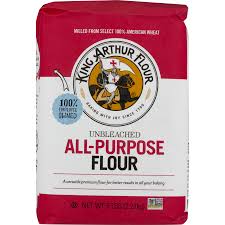 Then, add 2 1/2-3 cups of flour, so that it ends up goopy but not watery. Don't use bleached flour. Just gross. Bleach is for laundry and cleaning sinks. My favorite is King Arthur's all-purpose, "never bleached, never bromated." I don't know what bromate means. It sounds like something frat boys do in college, so it's probably good King Arthur doesn't do that.
Next, for the sugar, I use about a cup. It's refined, which invalidates my rant about healthy flour. I know. I'm a woman of many contradictions. But at least I'm only using 1 cup. And I'm not feeding my kids Little Debbie's, so there's that. Someday when I'm on my A-game, and the world's not coming to an end, I'll stock up on molasses or raw sugar.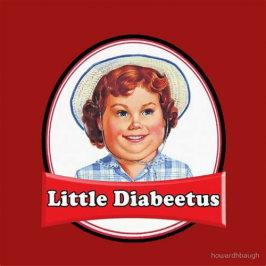 Add some vanilla and spices. This week I used cardamon because there wasn't much left, and I'm fixin' to go to Winn-Dixie tomorrow anyways. (I've lived 35 years in the Almost South and 5 years in legit southern states, and it's showing ya'll.) Add some nuts or whatever tickles your fancy.
When your one mixing bowl is all stirred up, divide it into some muffin cups. Alternatively, you could use a loaf pan. But then it's not really grab-and-go for your quarantine team. So you will have to interrupt your HGTV pajama party to cut it for everyone.
If you want to really strut your baking prowess, you could make a streusel for the top (brown sugar, nuts, coconut, butter, whatever). It makes more crumbs, but heck, no one is coming over until the plague passes, so just go for it. You could even mix it up in that mixing bowl… if you didn't already lick the beater. You probably did.
Pop it in the oven for about 1/2 hour at 350. A bit longer for a loaf pan. You know the deal… until a fork comes out clean.
My Home Ec teacher was Mrs. Goosen. I hope this blog makes her proud, but I have a feeling it will have her slapping her forehead again. I promise the recipe is tasty and far more edible than my 8th-grade spaghetti. Plus, I'm pretty sure those noodles were made with bleached flour.
For you more serious bakers, here's the recipe without all the witty commentary:
1 each: grated zucchini, apple
1/2 cup vegetable oil or butter
2 eggs
1/2 cup milk or yogurt
2 1/2-3 cups flour
1 cup sugar 🙃
1/2 teaspoon baking soda
1/2 teaspoon baking powder
1 teaspoon cardamon
1 teaspoon vanilla
1  teaspoon salt
Optional: nuts or a streusel topping
Bake at 350 for 30 minutes.