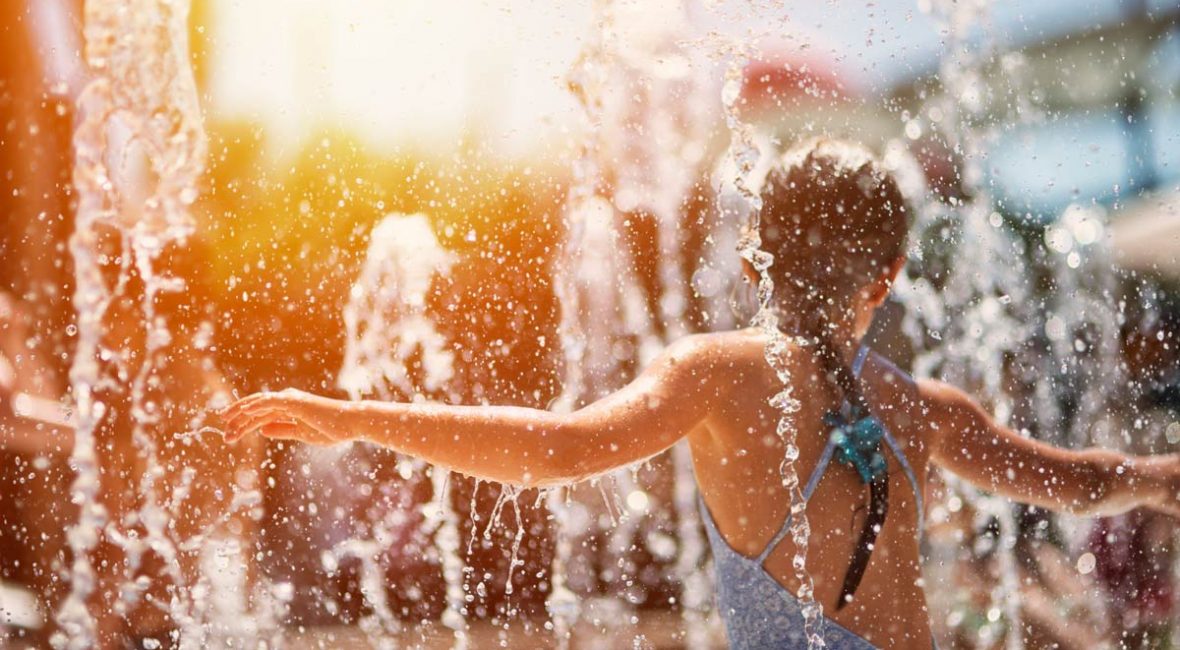 Okay, there was no brawl per se, although we usually feel the need to keep our fists up as we step into conflict.  But leading with integrity and respect can change everything.
Today I found myself in the middle of an ordinary day, 102° in the Tennessee shade and the pool was closed. We dressed in our skimpiest and headed to the splash park. I still don't hardly know anyone here, so I staked out a table close by and sat down to read a book alone. I hadn't been at it too long when my oldest, Adrienne, stomped up to me with her long, tan legs.
The Story
"Some lady just stole my water gun right out of my hand and marched off with it. She said I could have it back when I learned to stop spraying people in the face."
Confusion. Embarrassment. Irritation. Defensiveness. It took me a second to gather up my thoughts. Adrienne should not have been spraying strangers, but having had this conversation before, I'm sure she was well aware of that. She doesn't deserve to be treated like a villain for being childish.  If I chose to say it didn't matter (truthfully, that would have been the easy road) I would send Adrienne the message that she wasn't worth it to me, or the lady's ill opinion of her was true. I knew my response in the next few moments had to teach conflict resolution with mercy, respect, and integrity.
My Response
I stood up. I knew instinctively that we were being watched. With my heart pounding, I said to Adrienne, "People are imperfect and they all have their reasons for what they do. We have to do our best and also assume that everyone else is doing their best too. It's going to be okay." Some days, life is rough and being an adult is hard. Did the lady overreact? You bet! But that's not any of my business; my business is to defend Adrienne (teach her boundaries) and to treat others with integrity.
"C'mon, let's go get it back." We walked over to the woman she pointed at and stopped in front of her. Leaning in to take the water gun back, I said in a quiet and measured voice, loud enough for only the three of us, "We're sorry, but she's actually a good girl. All you have to do is ask or tell her to stop and she will obey. She was just being a kid, having fun, and didn't notice other people's reactions."  Toy in hand and daughter in tow, I slipped away.
A few moments after I retreated to my seat and resumed pretending to read, the lady came approached me. I peered up at her, bracing for impact. "I'm sorry," she began. "You're right, I overreacted. She was spraying my daughter, who has special needs, and it made me mad. But you were so kind and calm, it threw me."
I See You
Aha! This was the missing piece of the puzzle. She isn't just a lady, she is a mother. Her job has been undoubtedly harder than mine. Being a mother has galvanized her, but also exhausted her reserves. Our motherhood is what drove both of our actions today, causing us to step beyond our comfort zones to do our job well. She didn't have to apologize, but the fact that she did spoke volumes to me of her character.  I didn't give her my name, but I did give her my best today. And while I couldn't see behind her sunglasses, I did see into her heart. I was so thankful in that moment that I had shown her the respect she deserves and modeled that for my daughter. What I felt was not pity, it was empathy. Camaraderie. Admiration.