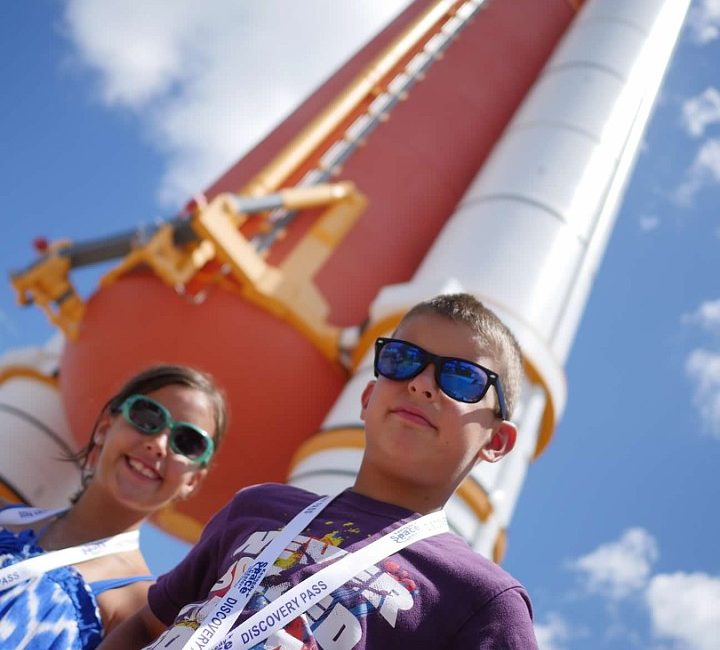 Train up a child the way he should go, and when he is old he will not depart from it. Proverbs 22:6  Growing up, I heard this verse preached to parents aiming to raise their kids to be Christians. Basically, train them about God when they are small so they will forever retain faith in their hearts. I don't disagree, but doesn't that seem a bit… shallow? I believe the Holy Spirit crafts our understanding of different scriptures based on our current season and who we are created to be.
Steve and I believe that if we apply ourselves wholeheartedly to building our family, we'll develop a plethora of things in common – not the least of them being faith. This is a given in our life together. It's settled. "As for me and my house, we will serve the Lord." That's not dictator speak, it's our chosen family style.
Uncovering Brilliance and Beauty
So when Adrienne was in elementary and Addison in preschool, I started to view Proverbs 22:6 from a higher perspective, in regards to training. I saw my kids interacting with life and noticed definite areas of ability and interest arising. God obviously made them each with distinct giftings. In fact, this is one of the most brilliant parts of parenting: we discovering how our "mini me" has been formed by a thoughtful Creator, so different from us sometimes. It led me to believe that parenting is a license to joyfully to explore life with our children, and to steward their seeds of talent and calling to full flower.
Getting Lost Along the Way
Consider what Joanna Gaines wrote in The Magnolia Story. "I wonder if we know ourselves a lot better than we think we do when we're children. We get into our teen and college years, and so many of us let others redefine who we are, or we get lost along the way and have no idea what we really want to do. But once we finally figure it out, it often seems easy to look back into our childhoods and find a few clues that say, 'Hey, maybe you were headed in that direction all along.' "
I definitely relate to this statement. I spent a lot of energy on trial and error, trying to figure out who I was on my own. I didn't know how to find the niche where I could truly thrive. I mistook usefulness for belonging and struggled in roles I actually had no business occupying. It's only in my 30's that I was able to just let go and discover God's blueprint for me. I desperately wanted to parent my own kids using what I uncovered in the process.
Exhibit A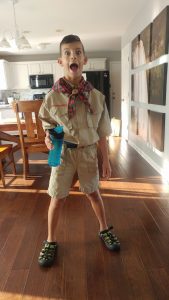 When Addison was a toddler, I took the kids to a worship event where Steve was playing. We planned to stay until Addison was tired. I set him down in the aisle next to me so he could see. He was a little wind-up toy, engaged and interacting all night. He never got tired! This was one of many worship times his exuberance and passion was evident. It has been a marker to us as he grows. He feels spiritual things deeply, so we carefully monitor and only expose him to what he can handle seeing or reading. Regardless of what he is meant to do for a living, this is an area we need to equip and empower him to be successful. We never try to put a limit on his energy, but we do direct it in the way he is made to go.
Another Addison example is the notebooks he fills with rocket designs. He is seriously interested in space, anti-gravity, proton injectors, and other things that may not exist yet. He was made with some kind of engineering brain. To help him develop, we enrolled him in STEM scouts where the kids do lab experiments together. We bought an ASTC membership (Association of Science and Technology Centers) so our kids could have their fill of science wherever we travel. Our family made a special excursion to NASA in Florida to see rocket launches. We have documentary nights together to keep his mental engines fired up. It's so much fun to train him up because it connects our family in the process.
Power and Potential
Adrienne is like a firecracker that explodes in every direction. Her interests and abilities are positively boundless. Dance, art, music, surfing, reading, pottery, history, videography, glass blowing, creative writing, horseback riding, rock climbing, fashion, social justice, conservationism, gymnastics… We have the joyful problem of knowing what areas to invest in, because her free time and our budget only stretch so far. Her dad found a used Go Pro camera and also taught her how to create stop motion films. She started a YouTube channel, "Tangerine Tundra," (that I will now shamelessly plug http://bit.ly/ttstudios). On our travels, we stop at every state and national park so she can fulfill the requirements and be sworn in as a junior ranger. She asked for sketchbooks and began filling them one after another; then we enrolled her in an art class at her homeschool tutorial. We found her a piano teacher, gave her an ukulele, went halfsies on a beginner violin. And with that, Adrienne's dance card is full for right now. I have no idea what she will become, but I am in shock and awe watching this graceful child become a woman.
And When They Are Old
Steve and I value the role we have as parents, helping them to discover their Creator and his blueprint. Hopefully, it prevents them from the trap of looking to anyone but their Creator God to define them. I believe we are training them up the best we can in the way they should each go. I imagine Adrienne and Addison will always be able to engage joyfully in a life they were meant for. When they are older, I expect they will still be eagerly exploring the arenas God designed them for. And I am sure we will still find ways to partner together in our family calling.