Our daughter Adrienne, our first baby, just turned 13! We constantly pinch ourselves and ask, "Wait, what? Where did the time go?" On the other hand, we have made the most of every precious second with Adrienne, and her younger brother Addison.  We credit a portion of our success to our choice of independently educating our kids.  In our homeschooling, we regularly spend everyday together, and have continued to do so for pretty much our kids' entire lives.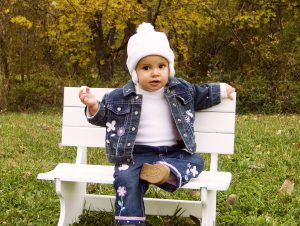 We didn't initially plan this life.  Before Adrienne was born, I had full-time daycare all lined up to watch Adrienne while I went back to work.  We intended for her to stay with my dear friend Rachel and her family. But as Adrienne's birth drew closer, Rachel repeatedly advised, "I don't think you want to do this."
It's as though she was speaking faith to me. And although I don't remember the words even registering, they must have. The very instant I held Adrienne in my arms, I felt my logic being rearranged.  Steve and I both began to work part-time at home with our new baby. Four years later when Addison was born, we owned a web business and I quit my job in radio.
Continue reading